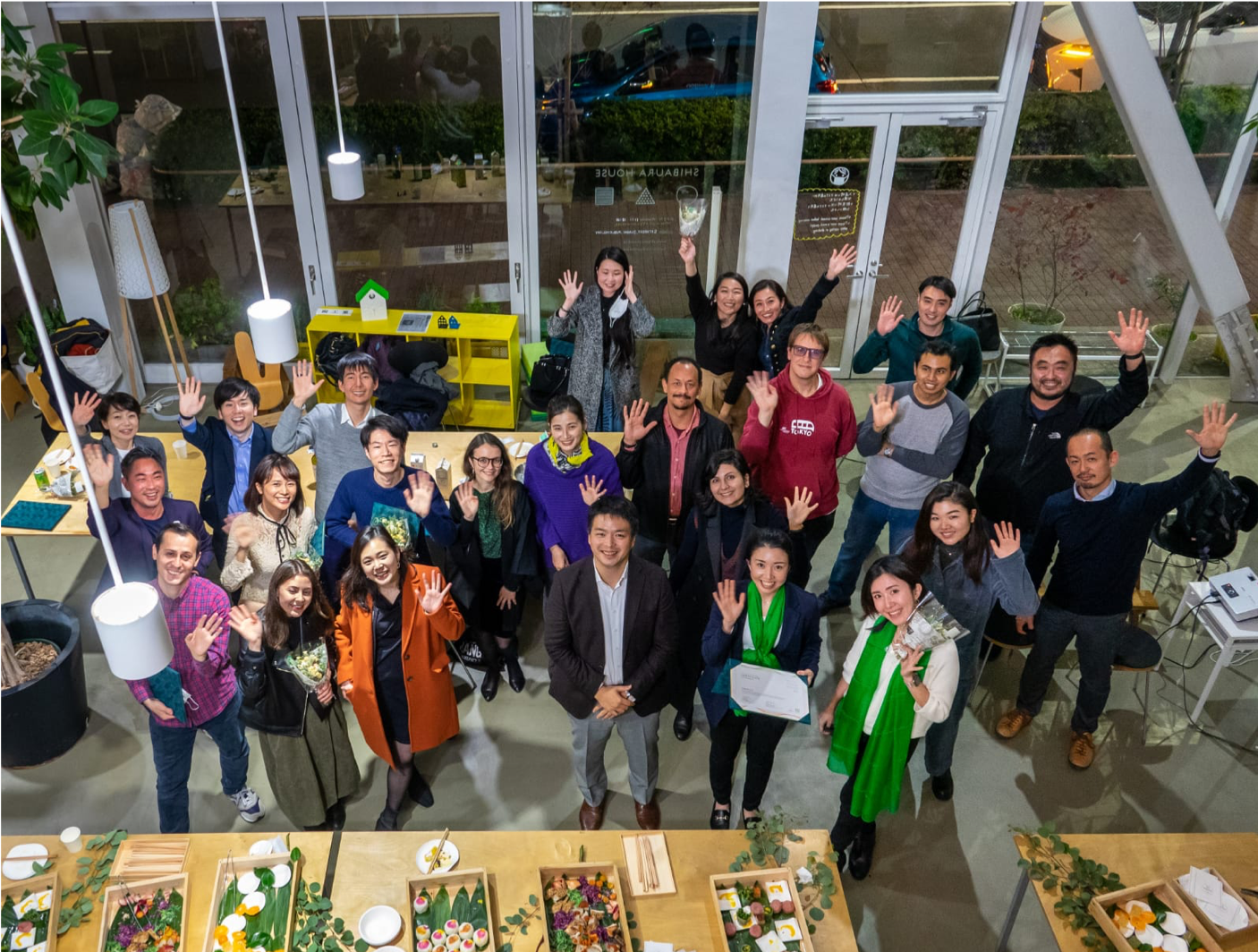 "Beyond The Distance" – COVID-19 Accelerator Program
The Nippon Foundation, have launched the 'Social Change Makers, Cohort #4 Accelerator Program', dedicated to empowering startups who address challenges related to the coronavirus pandemic.
The program will be bilingual and encourage startups who wish to grow globally.
The requirements are:
Being an early stage startup
Having a representative in Japan
Having bilingual staff (recommended)
日本財団はソーシャル・チェンジ・メーカー第四段アクセラレータプログラムを始動致しました。今回のプログラムは、新型コロナウィルスの世界的流行により困難に直面しているスタートアップ への支援を目的としております。
プログラムは日本と英語併用で行われ、国際的に成長したいスタートアップを支援致します。
応募条件:
起業初期(2年以内)のスタートアップであること
日本国内に代表がいること
(推奨)バイリンガルのチームメンバーがいる(プログラムは日英両言語で構成されています)
Ready to Create a Change?
"We believe that by providing a comfortable, supportive and inspiring environment to our startups, they can maximize the potential of their ventures, scale and grow fast - locally and globally"
「私たちはスタートアップに対し刺激的かつ相互協力的な環境を提供することで、それぞれの国内外でのビジネスの可能性を最大化し、事業拡大、発展へとつながっていくと信じています。」
Yoav Elgrichi
ImpacTech Founder
Program Benefits
Events
Networking events and meet-ups. The program will sponsor PR events for the teams
ネットワーキングイベントやミートアップを開催。プログラム参加スタートアップへはPRイベント開催支援を提供
Accelerator Program
4 months program focused on developing and building leaders, Workshops and Masterclasses
各領域の専門家によるワークショップと講義を中心にリーダーシップ育成とビジネスの促進を目指す4ヶ月間の起業家向けプログラム
Network
Each participant in the program will get a personal mentor and access to ImpacTech's global community of investors and experts
参加スタートアップはImpacTechのもつ投資家、専門家のグローバルコミュニティとのつながり、また専門家による密接なメンターシップの機会を享受
Funding
Potential Funding from the Nippon Foundation and SIIF
資金提供:日本財団とSIIFから資金調達の可能性
Focus Areas
Remote Working and New Working Environments
リモートワークと新しい労働環境
Retail and Logistics
人口の高齢化小売と物流
Sustainability and Environment
環境、サステナビリティ